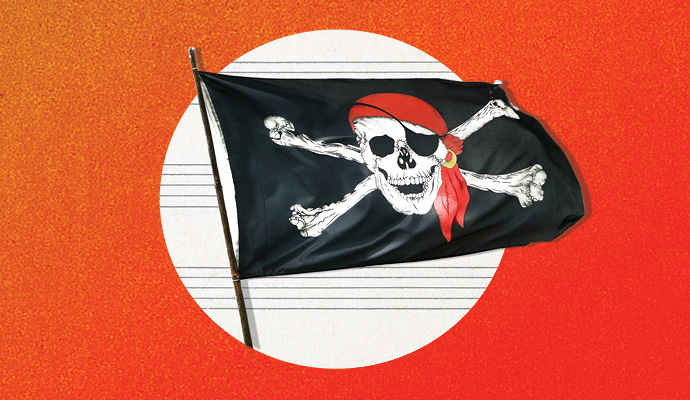 ADVENTURES IN FILM
Music from action-packed adventure films
Bruce Anthony Kiesling, conductor
---
Great music from great movies! Hear music from Jurassic Park, Back to the Future, Indiana Jones, Captain America, Pirates of the Caribbean, Superman, How to Train Your Dragon, James Bond, and more!
Costume Contest! Bring the family and come dressed as your favorite movie character. The audience will decide the winner.
This family-friendly program is not to be missed!
Program Notes
Original music written specifically to accompany a film is called a film score, and it is impossible to imagine our favorite adventure films without their identifiable music, tunes which often stay with the viewer long after the film has ended. The undisputed master of the film score genre is John Williams. He currently holds the record for the most Oscar nominations for any living person. In 2005, his score for the first Star Wars film was selected by the American Film Institute as the greatest American movie score of all time. He is also the composer of the Indiana Jones music, Hook's Flight to Neverland, the Jurassic Park theme and the march from Superman, among countless other iconic works.
Hans Zimmer, West German-born winner of two Oscars, is known for his expertise with electronic equipment, which he uses in integrating computer generated music sounds into traditional orchestral arrangements. In addition to The Lion King in 1995 and Dune in 2022, for which he won Oscars, his music for Pirates of the Caribbean has made his style immediately recognizable to movie viewers. He also composed for some Bond films, including No Time To Die.
American-born Alan Sylvestri, in collaboration with director Robert Zemeckis, has produced a long list of award-winning scores, including Forrest Gump, The Polar Express, The Bodyguard and such favorites as the theme from Back To The Future and the march from Captain America. Most recently he has composed music for several Marvel productions, including the Avengers films.
Another great American composer for film is Elmer Bernstein, who, in his 50-plus year career composed for over 150 films and 80 television productions. His work covers some of the most recognizable themes in Hollywood history, beginning with Sudden Fear in 1952, and including The Magnificent Seven in 1960. Bernstein died in 2004 leaving behind a large collection of Oscars, Golden Globes, Grammys and Tony nominations.
A giant in the world of movie music, cited as one of the greatest composers in the history of film, is Henry Mancini, who was born in Cleveland, Ohio, in 1924 and passed away in 1994. His body of work includes many TV themes, including music for Peter Gunn, and films including the theme from The Pink Panther, and Moon River from Breakfast at Tiffany's. The Pie in the Face Polka from The Great Race shows his incredible versatility.
Englishman John Powell is building his reputation as a film composer of great skill. Now living in Los Angeles, he has composed for over 70 movies, and is best known for scoring animated films. Among them are Antz, the Happy Feet films, How To Train Your Dragon, and most recently Rio, The Lorax and Ferdinand. He studied at Hans Zimmer's studio where he had opportunity to collaborate with other great movie composers as well as Zimmer himself.
The importance of a film's music is most apparent in film series such as the James Bond franchise. The prestige attached to being asked to sing the movie's signature song has been much sought after and awarded to such industry notables as Billie Eilish, Adele, Madonna, Paul McCartney - and the list goes on and on. We honor the singers but must not fail to recognize those amazing composers who produced that music. John Barry and Bill Conti, who composed the music for this concert's Bond themes, are among them. Often the heart of a wonderful film is the music and the soul of that music is the composer.
Beryl McHenry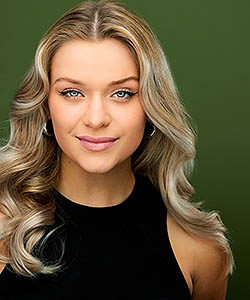 Cecilia is a senior at the University of Michigan pursuing her B.F.A. in Musical Theatre with a minor in Performing Arts Management and Entrepreneurship. Originally from Pittsburgh, Pennsylvania, she has been performing professionally for over a decade.
This coming April, she will be performing in University of Michigan Musical Theatre Department's production of Rent as Maureen. In June, she will be competing at the Miss Michigan scholarship competition as Miss Washtenaw County 2023.
Concert Information
---
Friday, February 17, 2023 at 7:00 PM
Dawson Auditorium, Adrian College