New Music Director Named at the Adrian Symphony Orchestra
The Adrian Symphony Orchestra Board announces today that the Orchestra has selected Bruce Anthony Kiesling as its next Music Director. Kiesling's appointment was formally announced on the Dawson Auditorium stage in front of several hundred people prior to the final concert of the 2015/16 Music Director Search Season.
Kiesling was one of four finalists chosen from a pool of more than 140 applicants in a nearly two-year search. Kiesling succeeds John Thomas Dodson who served the ASO as Music Director and Principal Conductor for 14 seasons. In its 35-year history, the orchestra has had three music directors: Art Shaw (1981-1986), David Katz (1987-1999) and John Thomas Dodson (2001-2015).
Henry Fogel, current Dean of Chicago College of Performing Arts at Roosevelt University and former President of the Chicago Symphony, Executive Director of the National Symphony Orchestra, President of the League of American Orchestras and Manager of the New York Philharmonic, served as a consultant on the search. He said, "The Search Committee was an extraordinarily well balanced and thorough group of people who put aside any personal agendas and worked throughout to develop an enthusiastic consensus. Working with them was a privilege and pleasure, and I am completely convinced that they have made a very wise choice."
Kiesling currently serves as Music Director of the Tulare County Symphony and Assistant Conductor of the Pasadena Symphony. For five years, Bruce was the YOLA conductor for the Los Angeles Philharmonic where he led multiple orchestras of different levels including most of the 700 students at YOLA's three sites. YOLA is Gustavo Dudamel's signature music education program, which brings free-of-charge musical opportunities to underserved youth in Los Angeles. In addition, for the past two years he has been the music director of the Pasadena Youth Symphony Philharmonic. Bruce is also active in higher education where he served for three years on the faculty of the Longy School of Music of Bard College: MAT program (Master of Arts in Teaching). Currently, Bruce leads the Orchestra and Opera at the University of California Santa Cruz.
He is a dynamic conductor whose concert with the Adrian Symphony Orchestra on April 23, 2016, titled Triumphant Tchaikovsky, featured Tchaikovsky's Symphony No. 5 and Violin Concerto with Lindsay Deutsch along with concert opener Shostakovich's Festive Overture. He surprised the audience with an encore of John William's Raiders of the Lost Ark. Read Bruce Kiesling's full bio.
On the appointment, Bruce Kiesling said, "I am so pleased and honored to be named Music Director of the Adrian Symphony Orchestra. During my week there in April, it was clear that this is a special organization made up of outstanding and passionate musicians and a dedicated and skilled staff. I was also struck by the fantastic and invested board of directors and the passionate community support the orchestra enjoys. I look forward to making music with the orchestra and continuing the work of maker deep connections between the orchestra and the greater community."
"We have a thrilling season planned and I'm particularly excited about the opening concert, where we will showcase this great orchestra. With music selected to give every single member of the orchestra their opportunity to shine, our concert makes its way through some of the most popular and most beloved American works for orchestra. Even the tuba player gets his moment, with two short solos in 'An American in Paris!'"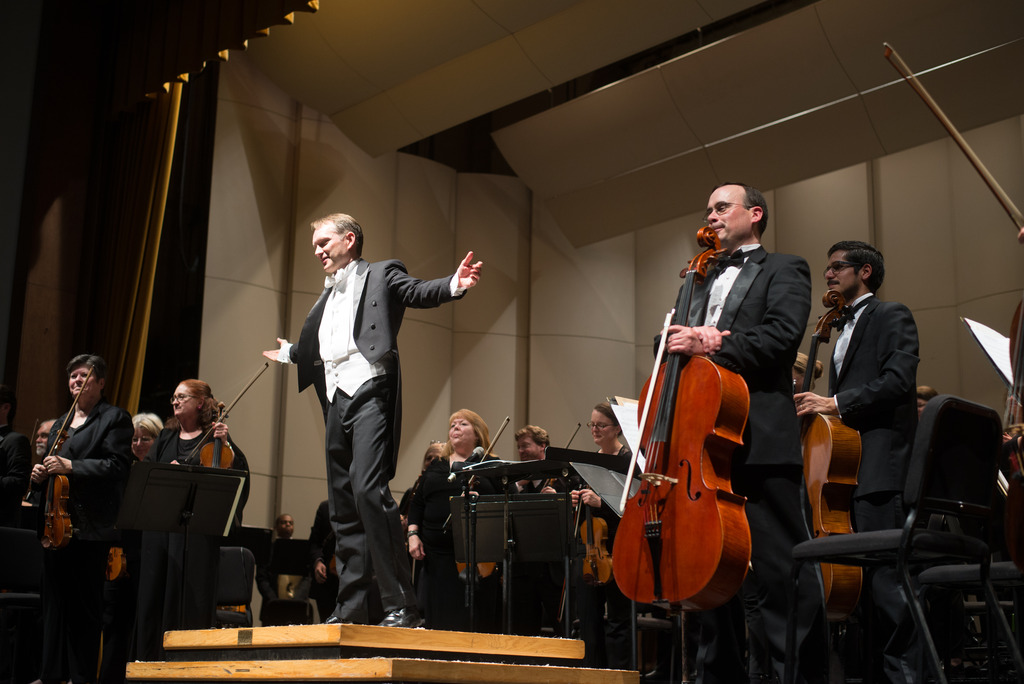 ASO Board Chairman Michael Olsaver says, "We are excited to welcome Bruce Kiesling to the Adrian Symphony Orchestra and our community. Bruce is the top choice of a search committee that represented musicians, audience members and the board of directors. We also thank David Siler and the rest of the committee for their hard work, and we look forward to a bright and vibrant future with Bruce Kiesling as our Music Director."
Search Committee Chair David Siler added, "Having served on the search committee that selected John Thomas Dodson as our Music Director, it was my distinct privilege to be asked to chair the committee to select his successor. Our committee worked through a process mapped out by our consultant and mentor, Henry Fogel, and has come to a unanimous choice for the new Music Director. Bruce Kiesling will pick up from where John left-off striving to build a topnotch, professional orchestra for Lenawee County."
Executive Director Libby Watson said, "It was a pleasure to spend the week with Bruce. He ran efficient rehearsals and provided the musicians with clear, descriptive pictures of the sound he was looking for. In the concert, he displayed excellent musicianship and gave a thrilling performance. Off the podium, his warm, sincere personality made him easily likable and approachable at the various lunches and talks around the community. We were incredibly fortunate to have Henry Fogel at our side throughout the entire process and had a terrific group of talented conductor finalists join us this season. In reviewing feedback from the musicians, audience and board members, the search committee had a clear choice for their #1 pick."
David Siler, a longtime board member and former President of the ASO Board, chaired the search committee comprised of board members Gerry Burg, Bronna Kahle, and Michael Olsaver (Jennifer Ellsworth also served on the search committee for a portion of the year); orchestra musicians Jim Anderson, Shannon Ford, Denice Turck and Jim Westhoff; community members Julie Dolan, Tom Hodgman, and Doug Kapnick; and Executive Director Libby Watson. The orchestra hired Henry Fogel as consultant. Currently serving as Dean of Chicago College of Performing Arts at Roosevelt University, Fogel continues to provide a limited amount of consulting for musical organizations, working as a part of the Catherine French Group.